10 New AWAKENED Titles Coming in 2019!
Harley Austin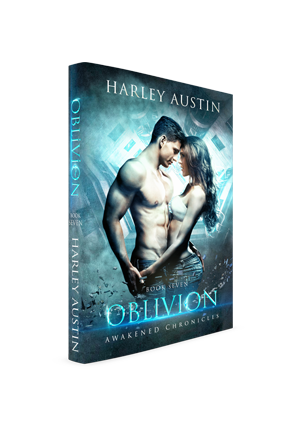 My fans have been chomping at the bit, calling and emailing me, asking for when the new Awakened titles are going to be released! For those who do not know, I am not a full-time writer―yet. I have a day job, a new startup company, and a semi-neglected family. (My kids are in high school and college, so they're more or less doing their own things now anyway. I'm sure my wife would like to see more of me too!) It's a busy schedule.
But during 2018 I have managed to dive into writing and produce close to a dozen new novels all tied to the Awakened Series or Chronicles. These books will be released in succession beginning in January 2019 with a new release approximately each month or so.
NEW! Awakened Series: 2 New full-length Novels
The Awakened Series continues to move forward within this epic universe with the release of books 7 and 8, DECEPTION and VALOR. I'll not go into the details of these two new releases in-depth here, but suffice to say the novels are full-length and expand the epic story with new people and revelations that will keep you riveted to your reading nook. Old faces also return as we learn the fates of others you might have thought were just background noise characters within the series.
NEW! 5-Book Expansion of Awakened Chronicles
For fans who cannot get enough of Awakened, I've added 5 new short novels to the Awakened Chronicles, each book a full-length novel at around 300 or more printed pages. Awakened Chronicles are backstories, of people and places that the main series didn't spend a lot of time with. If someone pops up in the main series that you're wondering, "where did they come from?", there's a good chance they showed up in one of the Awakened Chronicles books. You just gotta read them to find out!
NEW! Fierce Professions Series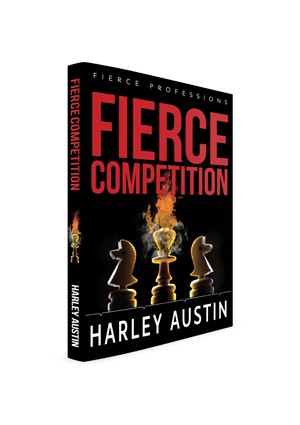 In the middle of all of this, I found time to write what began as a normal-boring mystery-thriller series. I wanted to see if I could write something, well, normal. No paranormal. No sci-fi. Nothing like that. Okay, so I failed.
Book one of the Fierce Series started out with only subtle hints of paranormal from the Awakened Series, but by book two I was done with the subtly. All of the people return from book one in book two with new faces and places that dive headlong into the Awakened universe in a fun and thrilling mystery ride that adds even more backstory to the original series.
The series follows the lives of people touched by by the Awakened, but are swirled, dare I say ensnared, by the actions of one PETER FIERCE, an intrepid high-stakes entrepreneur bent on pulling Humanity kicking and screaming into a brave new world. In 2018 I launched a new startup company, so Fierce in many ways is like an alter-ego of myself, and several very successful entrepreneurs I very much follow and admire. If you liked the Awakened Series, FIRECE COMPETITION, as I said, has a great story with subtle hints of the Awakened. By book two, FIRECE REBELLION dives headlong into the Awakened universe and becomes the Awakened story as told by people peripherally touched by the Awakened gods and their knowledge. The books are formatted for mass-market paperback at about 250 pages. Look for the FIERCE PROFESSIONS Series to be release some time in March or April of 2019.
For a complete list of all of my published novels, checkout Harley Austin's Amazon author page!
I hope 2019 will be a great and fun-filled year for you and your family. As always, thank you for reading. Your encouraging Amazon reviews are always needed and appreciated!
~ Harley