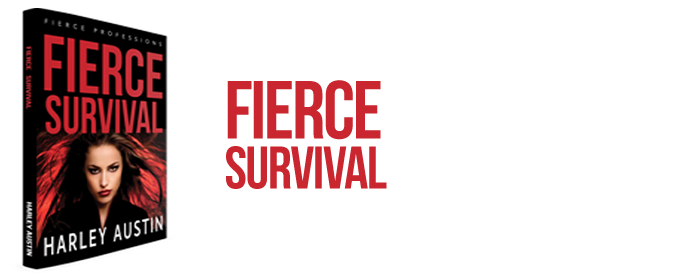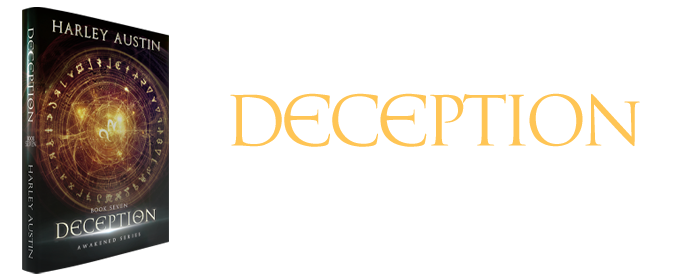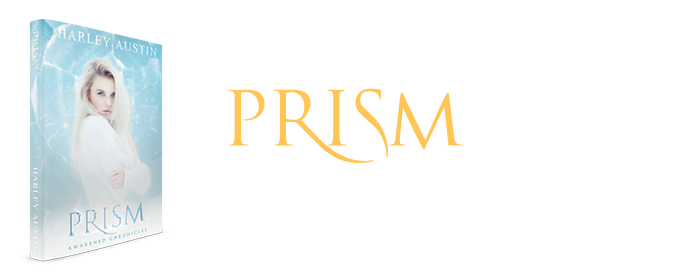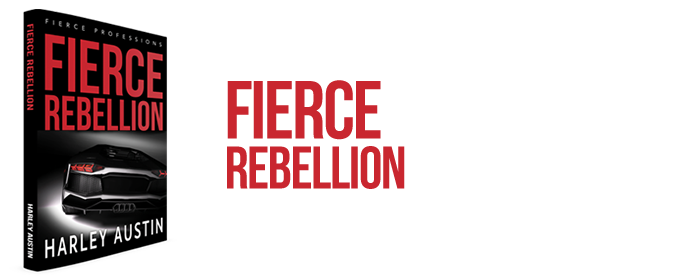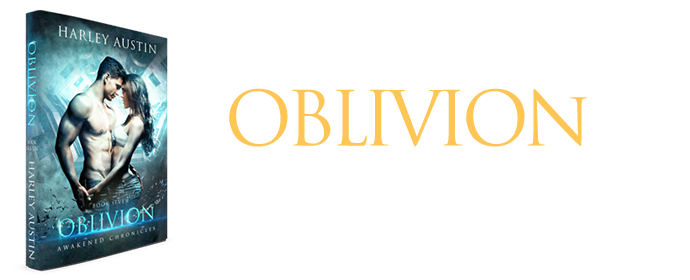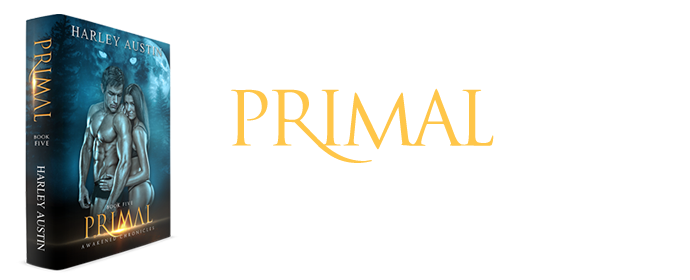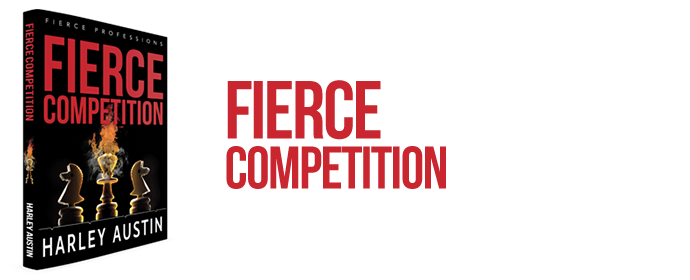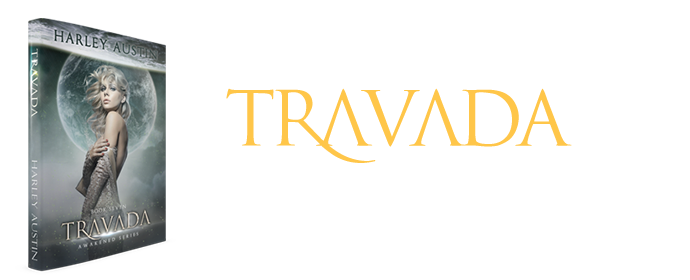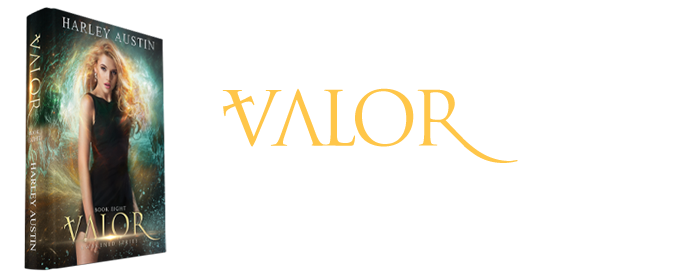 AWAKENED is an epic story that unveils the gods of old reborn in our modern era. A sizzling paranormal sci-fi intrigue thriller romance, the series crosses numerous fiction genres to deliver a deep, compelling tale of power, love, mystery, and betrayal that both men and women will find riveting.
With each new book, the past of the old gods is revealed as discovered through the lives of the reborn. Each book follows new young people who harbor the blood of the gods, but who must now make their way alone, living alongside an increasingly hostile Humanity to rekindle their people and rediscover their ancient knowledge lost to the ages.
NEW! Awakened Timeline — Read all of the Awakened books in chronological order!
---
What kind of series is Awakened?
AWAKENED is a deeply cross-genre paranormal sci-fi mystery thriller set in our modern era. The people within the story are richly developed, the romance is explicitly hot, sometimes erotic, and not every relationship is straight. There are usually multiple relationships brewing within a single book, so if one type of "ship" isn't your cup-of-tea, there is something to please everyone.
Awakened is more than just romance. The epic story is deep and immersive with multiple storylines often running in parallel that resolve at the end of each book. There are no cliffhangers with most of the books ending in a solid HEA, but always with more mystery and conflict evident to keep the reader coming back for more.
Who reads AWAKENED? About half of Awakened fans are men, so you can be sure that while the romance is sizzling, it is the mystery, action and a well-developed, smoothly written story of the people within each book that both men and women  will love.
AWAKENED with your friends on Facebook!
---
AWAKENED - Book One
Finding herself lost and injured in the rugged Cascades, swimsuit model Lisa Kyle is unwittingly rescued by a man living alone in a mysterious home nestled deep within a remote mountain canyon.
When he reveals the secret of his past, the two soon discover they have much more in common than a quickly budding romance.
With federal agents in hot pursuit, the trail of blood they are destined to follow leads them to an even deeper secret and an ominous power the government will stop at nothing to secure for itself!
---
DOMINION - Book Two
On his way to meet with friends for a long awaited ski trip, Jerrod Sharp finds himself caught in the middle of an ugly Michigan blizzard.
But hunkering down in his RV to weather the storm has become the least of his worries. The mysterious beautiful woman he's rescued from a broken down car on the side of the road cannot remember who she is or even where she's from.
Suddenly gripped by an irresistible romance, both soon discover that her misfortune was far from an accident of fate. Marked for assassination and with an unknown killer on the loose, their only hope is to seek refuge within the most reviled underworld organization on Earth–the Dominion.
---
LEGACY - Book Three
At seventeen, Gage Cameron thought things would be better when he moved to a small tourist town in the middle of the Pacific Northwest. But when Gage's mother goes missing without a trace, it raises more than a few eyebrows with the local authorities.
Now, Savannah Scotland, the teen daughter of a wealthy East-coast developer, has gone missing as well.
Arrested and jailed for a crime he did not commit, Gage must make a desperate attempt to find Savannah-and unravel the sleepy town's ominous secret before it claims even more lives–including his own!
---
INVICTUS - Book Four
A hot new reality show gets even hotter when hundreds of models from all over the world compete in exotic locations for a handful of million-dollar prizes.
But when the competition turns deadly in a remote island paradise, Beau and Ian find themselves caught up in a world they never knew existed.
Suddenly trapped in a clandestine war, the pair discover they are unwitting pawns; lures sent to ensnare a shadow government bent on using them in a desperate attempt at unlocking the genetic code of the gods!
---
INTERRA - Book Five
Serena had unexpectedly found the perfect guy. Rion had incredible looks, money, responsibility, and kindness. What she didn't count on was Rion being a notorious hacker; wanted by multiple governments and being pursued by deadly underworld assassins.
Forced by federal agents to ensnare her new boyfriend, and hunted from the shadows by a powerful clandestine clan on the rise, Serena is suddenly thrust into a world shrouded by myth and secrecy.
Destined to confront the demons of Rion's past, a primeval feud is reignited, placing Serena perilously at the center of an ancient war, its armies hell bent on seizing ultimate power—control of the forbidden city of the gods!
---
PARADISUS - Book Six
For Ethan, meeting Ty seemed like a dream come true. But the dream soon becomes a nightmare as their white-hot affair lands Ethan in the middle of a clandestine war with both haunted by the ghosts of Ty's mysterious past.
With a new global threat rising from the pages of an ancient prophecy, a handful of newbloods make a last-ditch effort to rescue their race from imminent extinction–Paradisus.
Trapped between their own need for survival and a world desperate for salvation, each must choose his own path, of whether to fight for the survival of world they love–or get left behind. But Paradisus cannot wait … The door is closing. Time is running out. But do the Fates have other plans for the last spark of the Reborn?
---
DECEPTION - Book Seven
Fresh out of school, Christian Jade thought he'd found the perfect new job as a well-paid executive assistant—that is, until his new employer decides to kill him. Feigning death to finger his murderess seemed like a good idea at the time, but Christian soon uncovers more than he bargained for when Justin Pierce takes over his old job. Both quickly discover that being genetically attracted harbors much more danger than working for a power-hungry boss.
All alone and unable to remember who they are, or where they are from, Dark and Serena dive deep into the past to escape an unrelenting archrival. With the assassins just one step behind them, and no memories to fall back on, will there be any salvation for the newly reborn sun gods?
Already facing an invincible enemy, an ancient darkness arises from the arcane past. Caught by surprise and soon paralyzed by the calm calculating evil, two divergent shards of fate soon collide, delivering a devastating blow to the newblood gods; leaving their fragile world in the midst of an ominous and ultimately deadly—DECEPTION.
---
VALOR - Book Eight - NEW RELEASE
Dr. River Elliot is running out of time—his future wife is lying in a coma, about to be pulled from life support. He's doing everything he can behind the scenes to save her, but there's only so much a new hospital resident can do. And there's another problem—she's never actually met him, he's never met her, and no one knows who the sleeping Jane Doe really is.
There's also something very unusual about her—something the new doctor is having a very hard time convincing others is happening. No one believes him. In a desperate attempt to save her life, River does the unthinkable. Has he really just thrown away his life and career just to save a woman he's never met?
---
PROMETHEAN - Book Nine - COMING SOON
Be careful what you wish for …
When an artifact of legend surfaces from the Underworld the armies of both Humans and gods descend on an unsuspecting city to find it. Some seek out its unfathomable power for personal gain, while others desire to keep it hidden for all eternity.
Now the last of the Tellarian must seek out the artifact before it falls into the hands of the Seven, or worse, the Emperor himself. But there is something else that wants the trinket of lore—something evil that lurks in the shadows.
But has someone already found it—and is unwittingly already using its near infinite power? And once the genie is out of the bottle, is there any power in the Universe that can put them back in again?
SIREN - Book One
Tori Evenson has her whole life ahead of her. A fantastic new job; a condo on the beach; and a new guy she really wants to meet. When the hot new bikini number finally gets his attention, what follows is much more than she bargained for.
In the span of a few hours everything she knows about her idyllic life will suddenly come unraveled. Nothing she's known over the past several months has been real.
She's being used.
Held prisoner by a notorious crew of Navy Seals turned bounty hunters, Tori finds herself ensnared by the team bent on capturing her new boyfriend. But it's not the bounty they're really after. And once they have what they want—dead goddesses tell no tales.
---
RELIC - Book Two
When a mysterious prison break leaves a notorious pirate on the loose, Tori and Liam set sail to track him down. But they don't have to look very hard–they know exactly where Roberts is headed.
Hot on his trail, deep in the Amazon jungle, in a place few have ventured, their small team encounter the Zuruahã, a reclusive tribe of inhospitable natives. But has the cunning pirate simply led them into a trap?
Shrouded by myth and steeped in unexplained disappearances, the pair soon discover that the primitive warriors guard more than the ancient burial grounds of the shamans, but also the secrets to an ancient battlefield and a mysterious fortress known only by legend as–El Dorado.
---
PRISM - Book Three - New Release
As a hot-shot Seattle tech recruiter, Winter Parker has it all—the posh office, handsome looks, a killer body, money, and the envy of his peers. But his idyllic life is about to come crashing down in flames.
Arrested by Canadian authorities and sent to a remote detention facility beneath the icy Yukon, Parker finds himself surrounded by a tiny handful of others; young people whose only crime was being born—with illegal genetics.
Breaking free of their captors, the newblood fugitives discover the only way out, is down. Forced ever deeper underground, they find themselves in a mysterious subterranean world of unimaginable crystalline beauty and wonder.
Genetically attracted and with feelings of jealously flaring, the often-scrappy friends soon find that they must draw closer together for their own survival. But closeness within tiny group leads them to discover not everyone is who they appear to be.
Still fugitive and with UN paramilitary in hot pursuit, time is running out. Which ones will survive, and which ones will get left behind? And is there really only one way out as they attempt to escape from—PRISM?
---
TRAVADA - Book Four - New Release
The last thing Dark needed was even one newblood falling into the hands of the Imperium. Now he's got seven. With the Emperor already suspicious, the Sentinels embark on a desperate mission to rescue their friends from the edge of enemy territory a galaxy away.
Eons ago the Sentinels clashed with the armadas of the Ra and the Admiral doesn't want a rematch. But with innocent lives scattered across a handful of worlds on the precipice of extermination, he can't just sit idly by and watch the genocide of millions. Standing their ground against an unyielding armada is sheer suicide—but could these people actually hold the keys to finally unseating Darius from the throne?
With the odds already impossibly against them, the Emperor unleashes a bold new evil. Now their only salvation—is legend; an ancient ruin somewhere within the remote sun worlds of Ember. But with the armadas of the Imperium swarming into the sector like a plague of countless locusts, will there be any hope for survival within the mighty nebula known as—Travada?
---
PRIMAL - Book Five - New Release!
Rocked by a rapid series of serial murders, a once sleepy college town finds itself on the verge of fear and anarchy. As if powerless to stop the rampage of violence were not enough, local authorities find themselves confronted with a mystery even more puzzling—another string of deaths. But these are not the work of some dissolute intellect. Something savage is hunting the killers.
Desperate to somehow protect his wayward family from their own destruction, Detective Sky Eaglefeather finds he must reach deep into the family's past, beyond even the knowledge of the shamans, to unleash an ancient power even more monstrous, one he knows he cannot possibly control.
With the calculating terror now closing in for the kill, time is running out. But just who is the hunter and who is the hunted when old enemies surface to settle scores that are not just ancient—but PRIMAL.
---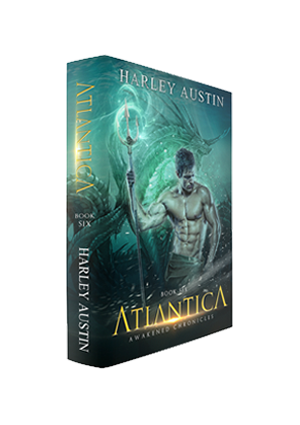 ATLANTICA - Book Six - New Release!
A Forbidden Love. Unspeakable Guardians of the Deep. A Desperate Quest to Save a Nation.
Allied with the Dark Clans, the fabled cities beneath the seas had become all but invincible. But when the Aquarian King turns up dead, and his only heir and Prince goes missing, Atlantica hovers on the brink of civil war with the new Queen caught in the middle.
As a new evil rises from the depths of Atlantica's arcane past, Carissa, Parker and Brayden find that even being a reborn god cannot deliver you from clutches of murderous foes that work from the shadows.
With time running out and the Atlantean Senate bent on impeaching the Dark Queen for treason, their only hope is to descend into the depths with the one key that will unlock the secrets of not just the ancients, but the hidden power of the long-dead high god of Atlantis himself—Poseidon!
---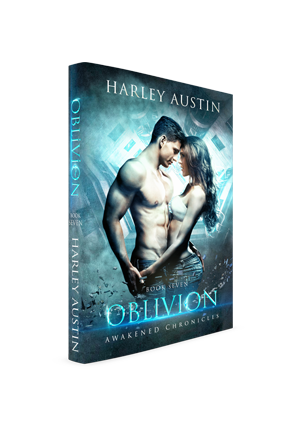 OBLIVION - Book Seven - Coming Soon
Redmond High is like any other small town high school—at least, that's what they'd like you to believe. Rival schools hate them. It's bad enough the football team is practically invincible; the cheerleaders unbelievably hot; the robotics lab shames MIT; and SAT scores are into the stratosphere.
Everyone wants to be like them. That is, until popular students at the paragon school start turning up dead. But with the city all but indifferent to the strange goings on, it doesn't take long for the residents to begin raising questions about who is really running the small rural town.
Is their community infested with the spawn of "demons" who have taken over and now control not just the town, but the whole county as well? Or is there an even darker secret—one that lies just beneath the town's idyllic façade, waiting to plunge the whole world into an inescapable—OBLIVION.
---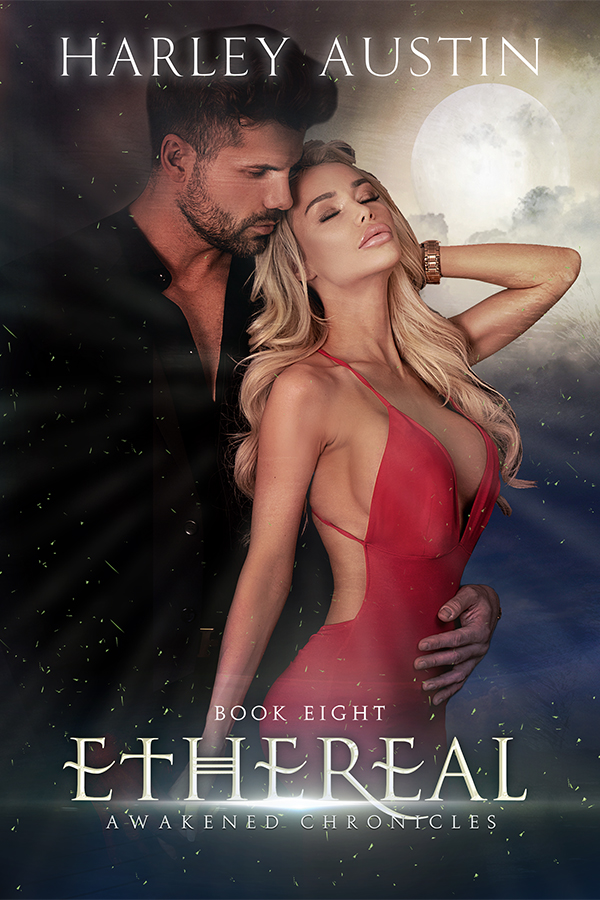 ETHEREAL - Book Eight - New Release!
An Invisible Lover
About to graduate from college, Katherine Saint is under a mountain of debt—until she opens a letter claiming she has a mysterious inheritance. It doesn't take long for her to discover that the lonely oceanside estate she now owns has a malevolent reputation.
Wondering about her newfound fortune, has her luck finally changed for the better since her parents were both killed in an accident a few years ago? Or is Katherine about to plunge deeper into despair as she learns the estate has a much darker family history—one that even now haunts the very halls of the empty mansion, unseen?
---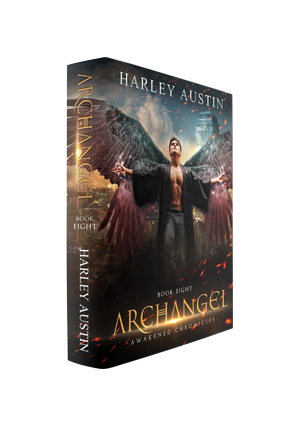 ARCHANGEL - Book Nine - Coming Soon!
Fallen Angels
Zack Channing has an idyllic blessed life—a loving mother; a wealthy hospital executive father; beautiful women all but throwing themselves at him from the church youth group—the high school senior and class president is about to graduate with top honors.
But his blessings soon turn to a curse when Zack discovers that not everyone in his life are who they appear to be—including himself.
With the dark gods desperate for a victory in their struggle for power and supremacy over the Earth, the Seven have made a pact with the devil. Hades unleashes his ultimate doomsday weapon—the Apocalypse!
But will the sacrifice of Zack's blood on the altar of the Imperium really bring salvation to the world?
Desperate to save Zack and their Universe, Gabriel and Michael make an unholy pact of their own. With the lives of billions hanging in the balance, does the fate of all of Humanity really now rest in the hands one fallen—ARCHANGEL?
---
FIERCE COMPETITION - Book One - NEW RELEASE
Heading a trillion-dollar startup, legendary entrepreneur Peter Fierce has a problem—his top people are turning up dead. Someone's attempting to seize control of his company, and they don't care who they need to murder to do it.
But when the killers focus their sights on him, Peter is suddenly thrust into a high-stakes game of corporate espionage where powerful billionaires, crooked politicians and unwitting federal agencies entwine in a winner take all contest where even the most insignificant relationships can mean the difference between life and death.
With the lives of friends hanging in the balance and time running out to save his company from the raiders, Peter doesn't intend to just win. The bastard who made the attempt on his life will soon discover what it means to cross a cunning corporate mastermind, and come face to face with unbelievable—FIERCE COMPETITION.
---
FIERCE REBELLION - Book Two - NEW RELEASE
When legendary entrepreneur Peter Fierce reveals a new vehicle design allowing anyone to travel the globe, the game changing tech seems like a godsend to all of Humanity.
But not everyone is cheering about the unveiling. The Pentagon wants it kept under wraps. Competitors want it kept off the market. Environmentalists want it dismantled. Everyone, it seems, is determined to make sure the Holy Grail of Human achievement never sees the light of day.
Marked for death by energy cartels and first-world governments, Peter finds himself at the precipice of all-out industrial war. But the Wall Street tech baron isn't about to let their challenges go unanswered. Underestimating his singular resolve, Peter's enemies are about learn a harsh lesson in free trade when they are suddenly blindsided by one man's—FIERCE REBELLION.
---
FIERCE SURVIVAL - Book Three - NEW RELEASE
Undaunted by his critics, legendary entrepreneur Peter Fierce unveils his latest creation—the Oasis—a behemoth cruise ship so massive it all but qualifies as it own island paradise.
When the magnificent vessel lifts from the bay on its two-week maiden voyage around the moon, it doesn't take long for him to realize that someone has made it their mission to see that the Oasis never returns.
But there is something Fierce's enemies have woefully underestimated; one thing they never in a million years would have considered might stand in their way. Something aboard the Oasis doesn't want to die. Determined to destroy Fierce once and for all, they soon discover Peter is not the only one willing to engage in its own savage brand of—FIERCE SURVIVAL.
---
FIERCE DEFENSE - Book Four - COMING SOON
The best offense is …
After legendary entrepreneur Peter Fierce discovers the existence of the ultimate weapon of the gods—he quickly learns he's not the only one who wants control of it.
When the only prototype is stolen by someone within his own company, Peter realizes too late that not everyone within his inner-circle is who they appear to be.
Suddenly locked in an escalating game of corporate espionage, Peter soon discovers that his arch nemesis has powerful new allies—ruthless tech pirates who will stop at nothing to achieve their ends.
But have his competitors once again underestimated the cunning of the corporate trillionaire? By keeping his friends close and his enemies even closer, the gods are soon taught a harsh new lesson in Human achievement as Peter takes aim and pulls the trigger on …
one helluva—Fierce Defense.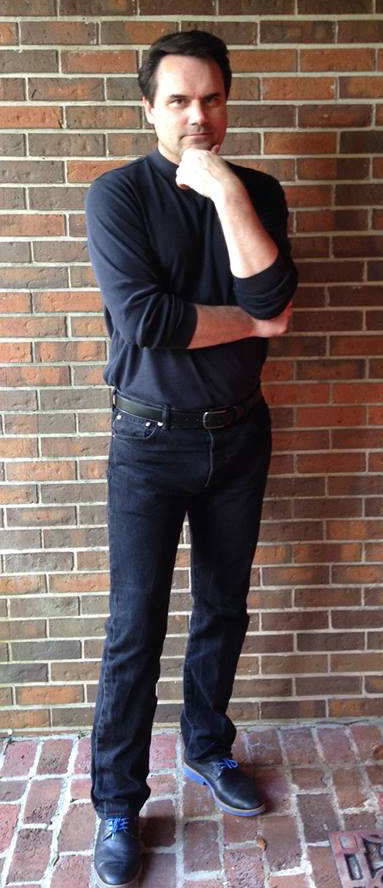 A software engineer for a Fortune 50 company by day, I spend my free time writing from my home in Orlando, FL, surrounded by my beautiful wife and college-age kids, all of who are stuck living with a writer.
ABOUT ME
Born and raised in the beautiful Pacific Northwest, I've spent most of my life writing. I am, at heart, a storyteller. As early as I can remember I have loved stories and loved telling them in my own inimitable way.
WHAT I WRITE
A Harley Austin book often defies the typical categories and genres. A cross-genre author, you can find me writing stories that include classic romance, mystery, suspense, fantasy, and science fiction–and always with a heavy dose of the unexpected.
AN INSUFFERABLE RELATIONSHIP JUNKIE
I am also a romantic and an avowed relationship junkie. A Harley Austin story will often include a steamy romance, often more than one, between a hero and heroine, or even between two heroes or two heroines. Some stories may look more like a soap opera than HEA. I will keep you guessing.
THE BACK COVER WILL ALWAYS BE SHY ON DETAILS
I refuse to give away the story on the back cover! Story descriptions are important to me, and often the most difficult to write. It is always a balancing act to deliver a hard-hitting description of the book without giving too much of the story away. As such, a Harley Austin book description will often be a little shy on the details.
I WRITE BOOKS, NOT BOOKLETS
Harley Austin novels are also just that – novels. When you pickup one of my books you will get 300 to 500 or more pages of riveting story. Even my short stories will turn in at close to 200 to 300 printed pages.
RULE NUMBER ONE: LOVE YOUR READERS
I don't do stupid cliffhangers. I also don't drag you into an book or milieu just so I can kill off beloved characters at the end. A book is much more than just entertainment. It is a time where you and I connect, and you graciously give me the power to lead you to a place of wonder. A story is something that is immersive, personal, where one feels like they know the people in the story deeply and intimately.
A ROMANCE FOR BOTH MEN AND WOMEN
A Harley Austin story is NOT just a chick-lit romance, it is a book and a story that can be loved and enjoyed by anyone, whether they are male or female. The fact is, I receive just as much rave response from men reading my stories as I do women. Again, the Harley Austin novel often defies categories and crosses numerous genres to weave a story that attracts readers from all walks of life.
ORGANIC REVIEWS
Harley Austin never buys reviews. Ever. Reviews are often the lifeblood of independent authors. Once you finish a book, please consider offering a glowing review of what you liked. All too often really good books get only a handful of good reviews while some not-so-good books seem to get hundreds of rave reviews. I'm often suspicious of such "reviews". Harley Austin reviews are 100% organic.