The Story Behind RELIC
Harley Austin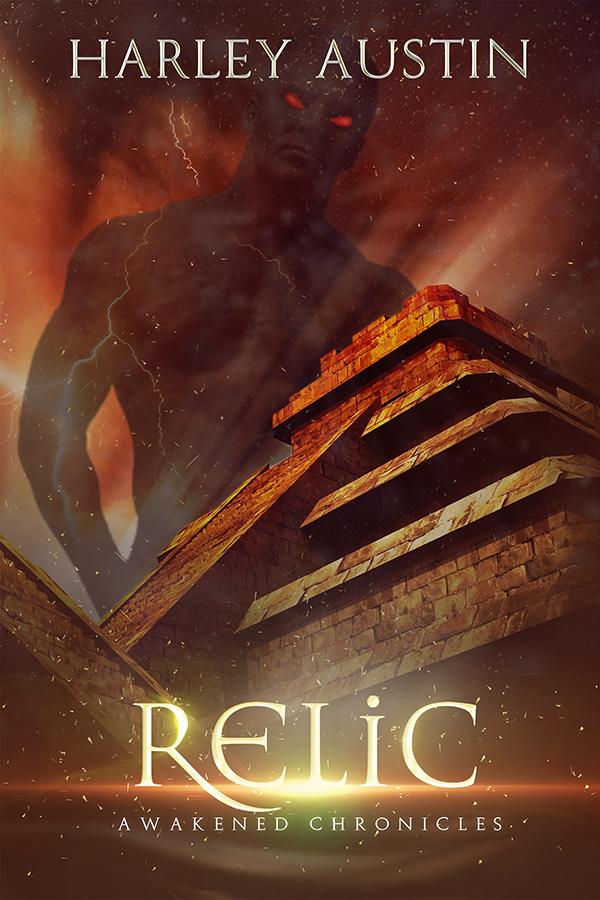 Relic was one of those books that sort of happened by accident. After finishing SIREN, the so-called short story (nearly 200 pages in print) ended up ending leaving me with not so much a cliff-hanger, which I hate, but with an ending that was begging for a sequel.
I wrote Relic in a couple of weekends over a two-week period. In the meantime, my editor who is also a talented graphic designer was tossing ideas for book covers at me left and right. Honestly, I rejected all of them, but when I saw to golden-red cover with the Aztec-looking ziggurat and the huge being in the background, not only did I know that this was the cover I wanted but she also ended up in a roundabout way helping me create the end of the story I hadn't finished writing yet.
Relic has become one of my faves in that it has some big backstory reveals of what will be coming in the main series, and also who some of the people are that have been a bit of mystery so far.
I loved the character development as well and some of the surprise "ships" that happen within the story.
Just so you know, I'm not done with these people: Liam, Tori, Monica, Mac and the crew of the Neptune. There's gonna be more … stay tuned!
~ Harley