The Story Behind DOMINION
Harley Austin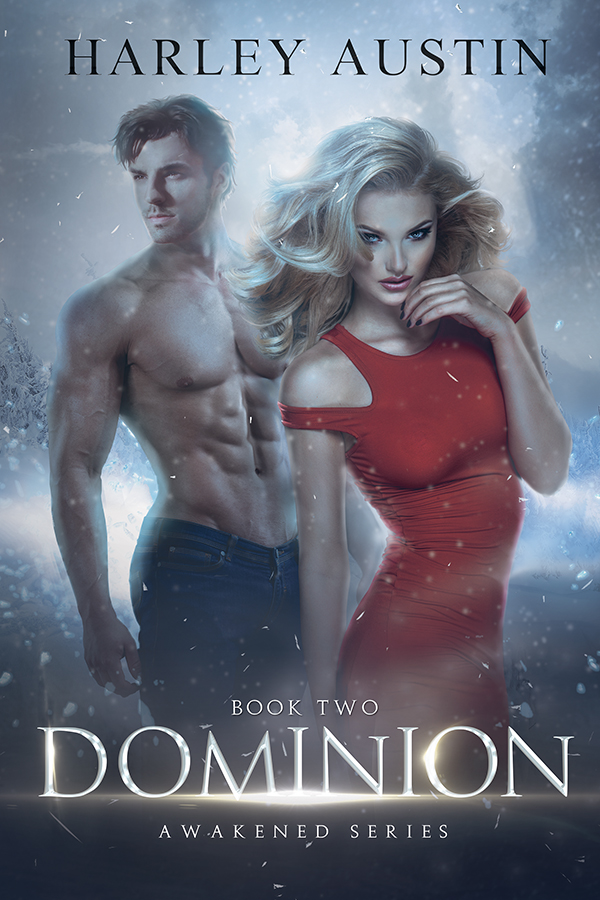 The first book in the AWAKENED Series, simply titled Awakened, was a story some five years in the writing. Not that it took me that long to write it, but one gets sidetracked with other projects, work, family and everything else in between. The Awakened story was like a slowly simmering meal in the crockpot as I added different aspects to the milieu over a long period of time and the fullness of the backstory began to take shape.
Awakened actually underwent a couple of rewrites. A few of the beta readers complained that the ramp-up was a bit too slow. Perhaps it is, but the story overall got excellent reviews from the beta team.
By contrast, the story you now hold in your hands came together in under four months as I wrote in my spare time. One of the beta readers and also my editor, stayed up all night reading the initial draft, utterly riveted to the story.
I began writing the book with the idea of telling the entire story from a first person perspective as other successful authors have done. But half way through the book I junked the first-person perspective as way too limiting for my writing style and had to rewrite the entire first half of the book again. This first-person viewpoint made an excellent prelude however. So that at least that part of the original story survived.
Dominion has been a surprise for me in a number of different ways. The story gave me an opportunity to really spread my wings as an author and take a few chances that I did not know if readers would wholly appreciate. I was pleasantly surprised by the response. Unbeknownst to me at the time, Dominion would also become a cornerstone within the series' milieu.
Because Dominion was, I felt, a much stronger story and book, I wish now it had been written first instead of Awakened. Indeed I was tempted to swap the two books and rename the series Dominion. However, that didn't happen.
Altogether, I am very pleased with the way Awakened has been received and I know that if you liked the story that Awakened began, Dominion will be a delight for you to immerse yourself into as well.
Thank you for spending your precious time reading my stories.
~ Harley