The Story Behind DECEPTION
Harley Austin
DOUBLE TROUBLE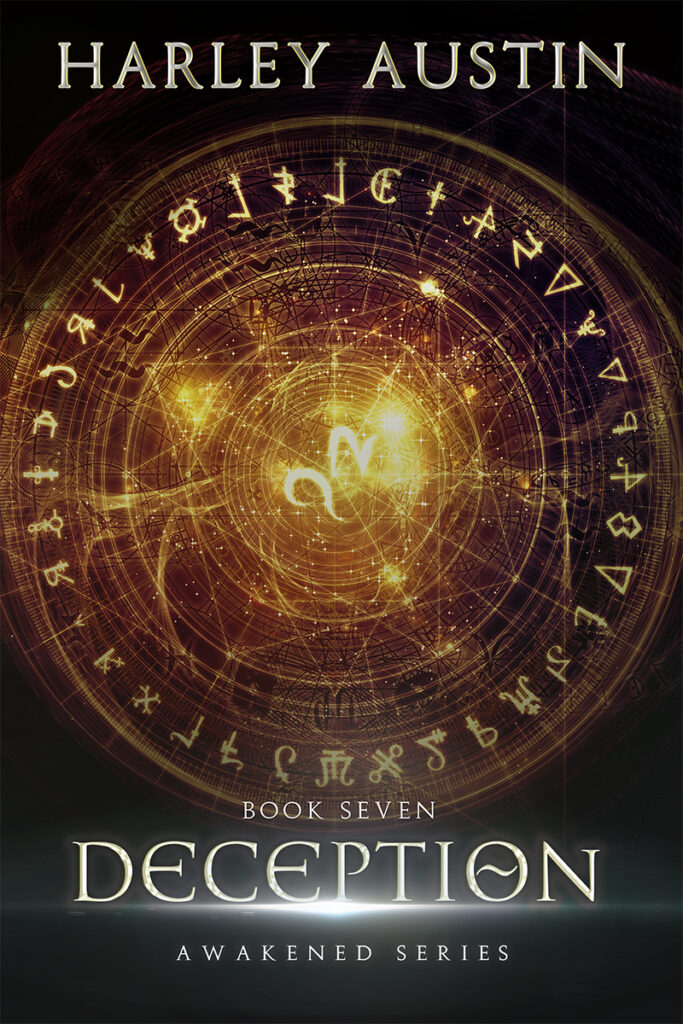 I actually began writing DECEPTION back in 2015. I was between contract jobs at the time, and I was doing quite a bit of writing to fill my time until a new job opened up. I had several books in flight when I went back to work, and DECEPTION's stories presented kind of both an opportunity and a quandary for me.
Two stories come together within DECEPTION that I wasn't really sure how they were going to meet. It took me quite a while to figure out what to do with this book. In the mean time, AWAKENED CHRONICLES had taken flight and I suddenly had a lot of backstory that now needed to find its way into DECEPTION.
Not to give your any spoilers here, but the Dark and Serena ship was pretty awesome from PARADISUS and I knew I needed to keep this going into the next book. I usually avoid cliffhangers, but this was sort of one that happened by accident. I didn't plan it. Both Dark and Serena are probably two of the hottest characters in the series and getting them together was inevitable.
The Justin and Christian story was also well off the ground when I went back to work in mid-2015, only to discover that two of my co-workers at the company I was now working for were named "Justin" and "Christian". And both were part Asian! I totally freaked. No, I never told the two of them about my books, but wow, truth is stranger than fiction sometimes.
INTERRA really opened the door for what the knowledge of the gods was capable of. PARADISUS then advanced the backstory into a much wider and deeper realm than I think anyone was really expecting. DECEPTION continues to build on those themes and dives deeper into who is really in league with whom. The answer is, of course, a deception. Read the book.
In any event, DECEPTION has become one of my favorite books for a number of reasons, not the least of which we get to see more of just about everyone from the previous six books! I love it when the main people from previous books show up in new novels. We also get to see a little more of Dane in this book. Keep your eye on this prince, we are so not though seeing the last of him within the AWAKENED epic.
Finally, some of you might be wondering why there isn't some hot couple on the cover of DECEPTION? I originally started with that by running a cover contest. The winning cover originally had the cover model I used for Serena on the cover of INTERRA. But I was really intrigued by the arcane medallion she used in the background. It really seemed to represent what the "dark lord" was all about within the story, so I removed the model, updated the cover and DECEPTION has become the first cover not to feature a hot couple. I don't know if I'll keep it that way, but for now, I think it looks really intriguing!
All the best!
~ Harley